This area has always been peopled by independent thinkers and doers. These are the stories we love to tell at the Animas Museum. To have these artifacts, the stories and people behind them are a gift the Museum has received. We want to share that gift with everyone: young, old, local or tourist. But to do that we are asking for a gift from you to continue collecting, preserving and sharing artifacts, photographs and their stories.
Your gift will be a gift that keeps on giving as we move into the future preserving the culture of this unique area. Collecting and preserving today the history of our tomorrows.
Your donation is an important part of our revenue for operations and preservation. Please consider a monthly donation of $5, $25, $75. No matter what you decide to give, every donation counts.
Your donation will support:
Preservation of our 1904 historic sandstone building
Exhibits in three historic buildings depicting life in the 1870s and 1930s visited by over 2300 people
History trunks and tours for students to learn local history
Monthly webinars on a variety of interesting topics
Collection and preservation of oral histories
Publication of History La Plata and pictures weekly in The Durango Herald
Research library for families and businesses looking for their roots
Special events highlighting area stories and people
Professionally caring for our collection of artifacts and photos
If you prefer, you can donate via Colorado Gives at any time or on December 6th, Colorado Gives Day.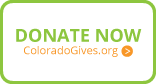 If you prefer to donate by check, make checks payable to LPCHS and send to LPCHS, PO Box 3382, Durango, CO 81302. To donate by credit card, please call the Museum at 970 259-2492.
About Us
The Animas Museum is owned and operated by the La Plata County Historical Society, whose directors and staff have transformed the 1904 Animas City School building into a charming local history museum.
We offer a variety of exhibits and programs online. Please contact us for assistance with access to our research library and photo archives at info@animasmuseum.org
Click here to become a member of the La Plata County Historical Society!
Thanks to Alpine Bank for their support creating this video.
Thanks to our sponsors for helping to share and preserve La Plata County history!
Funding for these grants has been provided by the National Endowment for the Humanities (NEH) as part of the American Rescue Plan (ARP) and the NEH Sustaining the Humanities through the American Rescue Plan (SHARP) initiative.