Quilts of the Animas Museum Doll Quilts
Date: circa 1930
Materials: cotton, silk, wool, rayon
Techniques: pieced by hand and machine, tied
Block pattern: variation of Basement Window (Encyclopedia of Pieced Quilt Patterns by Barbara Brackman, #2815b)
Maker: unknown
Gift of Judith McDaniel Harris
Catalog Number: 01.19.24
Barbara Turner McDaniel played with her dolls in the 1930s. She brought them to school for her students in the 1970s at Riverview School. Might she have helped her mother make this quilt, as many other girls did in order to learn to sew?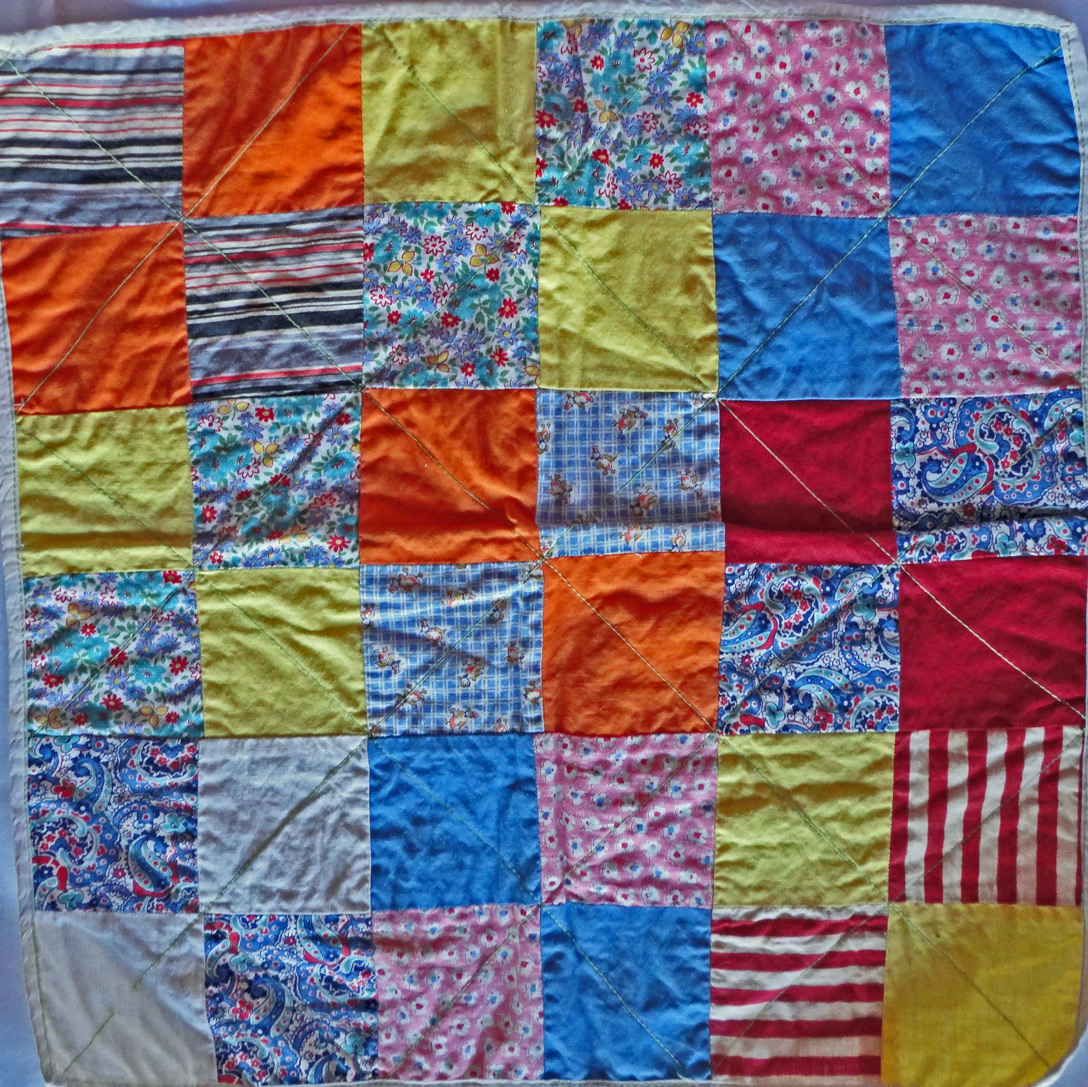 Date: unknown
Materials: cotton, nylon binding
Techniques: machine pieced and quilted, no batting
Block pattern: plain, unpieced blocks
Maker: unknown
Gift of Judith Carolyn McDaniel Harris
Catalog Number: 01.19.12
Probably belonged to Barbara Jean Turner McDaniel and used with her doll Carolyn Virginia.