The Vulcan Foundry
While the exact construction date is unknown, the Vulcan Foundry can first be found in the 1903 city directory with W.J. Godfrey as the proprietor. The ad states, "The Vulcan Foundry Co. / Estimates furnished on all kinds of iron or brass castings and pattern work / All orders given prompt attention/ 7th & RR Durango, Colo.". By 1915, Charles Godfrey was listed as the proprietor.
The Peterson House and Vulcan Foundry Office were historically located on the same block in downtown Durango. The Peterson House was moved and attached to the Vulcan Foundry Office between 1910 and 1930, with 1927 being listed as the official date of addition. This created a larger living area for residential occupants. The Vulcan Foundry Office (catalog number 97.11.94) was moved to the Animas Museum grounds in 1997 with the Peterson House, at which time the two buildings were separated. The outside of the office is maintained to its historic appearance as the foundry office, not as a residence. (from the National Register Application for the Animas Museum)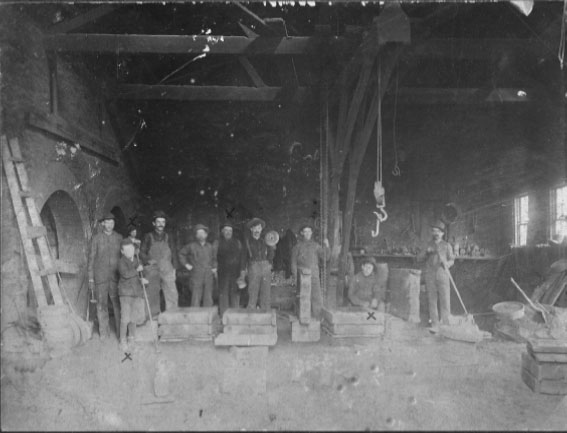 The Vulcan Foundry building does not have a permanent foundation so it cannot be opened to the public. The interior has been restored and is used by the Museum for grounds maintenance storage.
Download the Junior Curator Sheet here